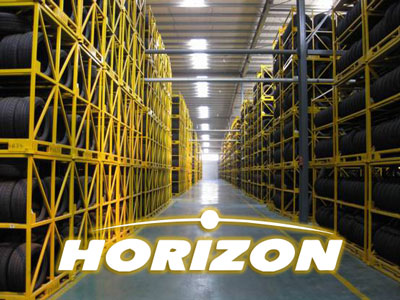 Horizon Exclusive Tyres
HORIZON is not your ordinary cheap Chinese tyre it has HANKOOK engineering behind it and has a team of senior technology experts with career experiences in major branded tyres.
HORIZON is a quality tyre brand that we have been importing for some time now with great confidence. We were impressed with the experience behind the product and therefore made the wise choice to become a partner and to distribute HORIZON to Australia.
We have been getting excellent feedback about the tyre being quiet, stable, comfortable and attractive.
With many cheaply made Chinese tyres that are entering our country rest assure that HORIZON is not one of them, and to top it off they are priced competitively for the Australian market.
Catalogue & Brochure
DOWNLOAD HORIZON PDF-CATALOG (4.6Mb)
National Distributors Wanted!
HORIZON covers categories such as: UHP, PCR, 4WD and LTR tyres and is heading toward the top of the global tyre market.
To become a HORIZON key dealer for your area in NSW or to simply purchase the product on a casual basis please email info@thomasbct.com.au

PLEASE NOTE: Exclusive area rights can be offered to select clients. Do not miss the opportunity to become a part of this rapidly growing tyre brand.